Our People Stories
John's Story
I started working for Britcon the exact same week the National Lottery was launched in 1994. (...I'm still waiting for my numbers to come up!) What really attracted me to this relatively new company at the time, was its progressive, forward thinking approach to business expansion undertaking projects I had experience in. Now 25 years on, Britcon has a great team of people, a good working atmosphere, a diverse range of contracts and by maintaining that personal touch - a long established client base.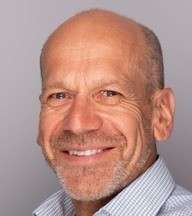 Esther's Story
My introduction to the world of work began in 1986 with the placement on a 2-year Youth Training Scheme (YTS) for clerical works (following in the footsteps of my Mum and Aunty!) with the opportunity of permanent employment on completion of this period. The chosen Company being a small family business who specialised in Tarmacadam Surfacing works – Specialist Surfacing Ltd as the hard work by Derrick and Gloria and family members began to show, the Company began to expand, so did my years, and subsidiaries were formed, Britcon being one of them in 1990. To which I would join in 2001 with the ongoing development of Britcon Engineering Services (Steel and Fabrication department). In my 34 years' service I am proud to be the longest serving non-family member of the Group.
Russ's Story
I came to Britcon as a labourer with a view to progressing within the company. Quite early on I realised that my career choices in the past had not been realised and could be achieved at Britcon because of their policy of training, improvement and investment in their employees. This has led me on to further education at the local college and progression within my chosen profession. I have on from being a labourer and am currently classed as a Fabricator / Welder. In the future I plan to stay with Britcon and extend my knowledge of the engineering industry and hopefully progressing further within this company.